We have a nice swimming pool area at the campsite with a large of 25x12m + children's pool 12x3m, which of course is FREE for campers.
The outdoor pool is open from 23 June to mid-August. The outdoor pool is heated by nature 🙂
The opening of the Swimming Pool has been moved to 23.06, as we must have an overview of the opening guidelines for coronavirus
Coronavirus changes at present, maybe it will change over the summer?
P.T., we won't open the bar and there won't be Funnballz in the pool this year, unfortunately.
The Pool is open this year from 10-20
There will be no tables and chairs, as well as sun loungers set out, but you may bring your own chair or blanket yourself 🙂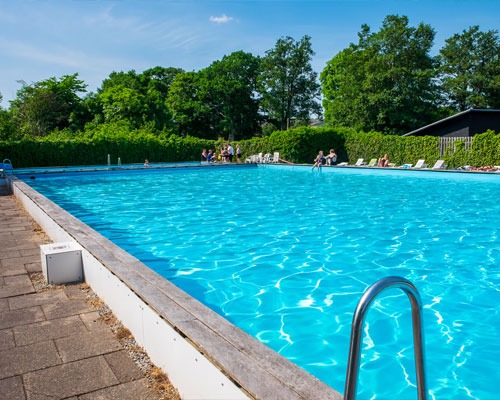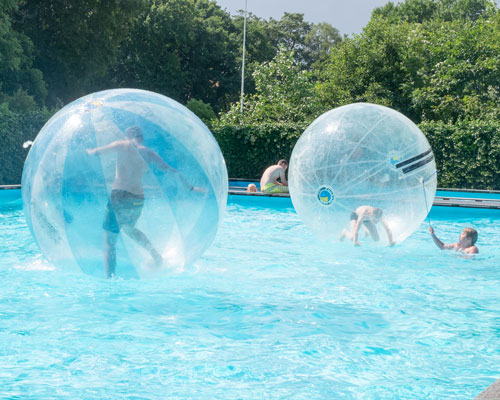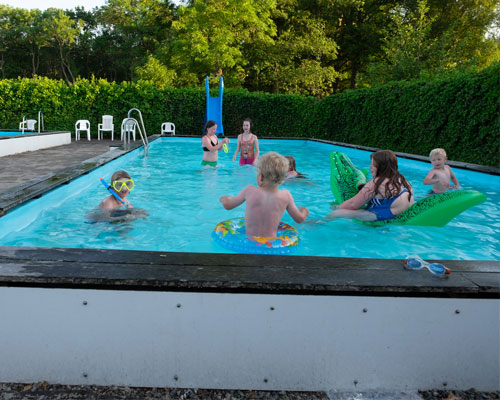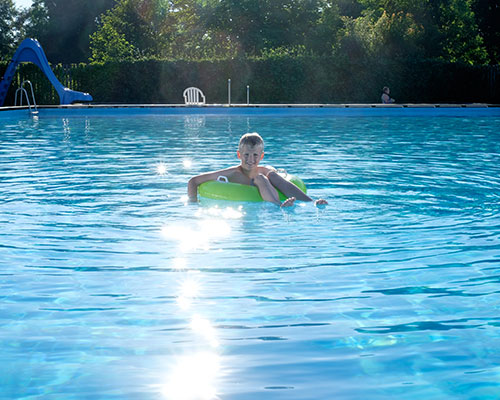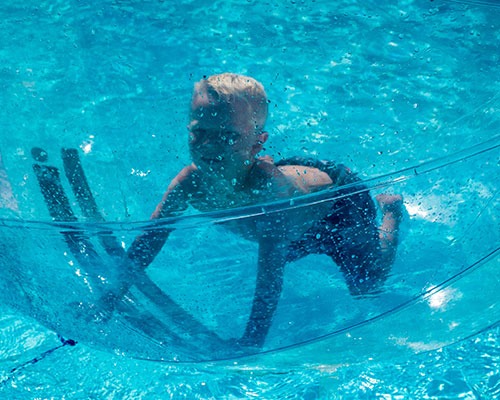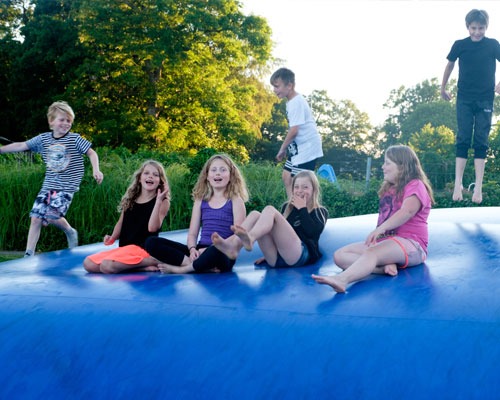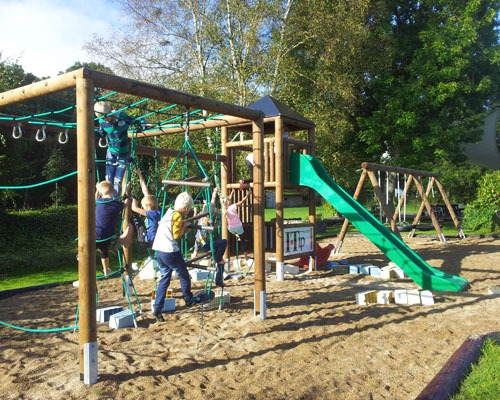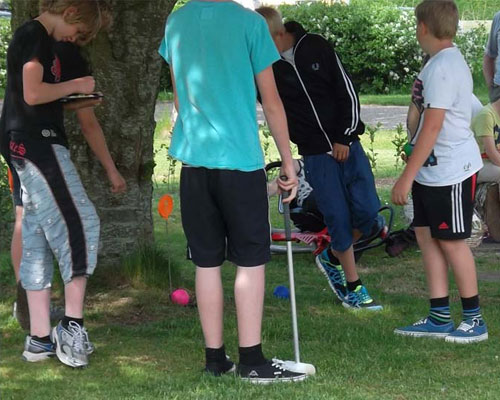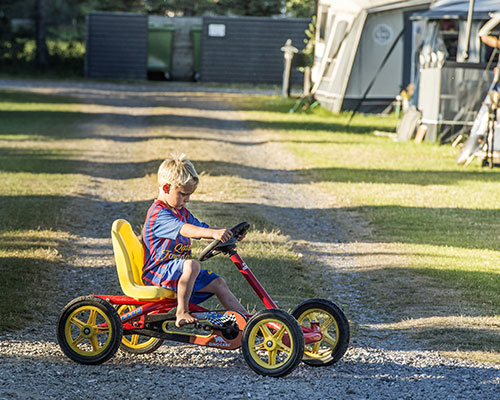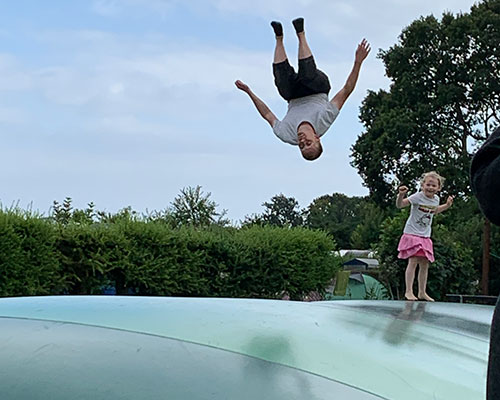 The playground at the campsite is divided for both large and small, there are 2 Jumping pillows, swings, large sandpit, etc.
Here parents can be sure to let the kids play. The playground can be seen from many campsites. 2 jumping pillows, one for large and one for small children. Many good friendships start here at the playground. There are large blocks and a sandbox with swing animals for the little ones. In addition to the playground we have a large grass area for ball games etc.
Come and learn to play "Krolf". Test the track and see if you can challenge your neighbor or playmate. "Krolf" is a mixture between croquet and golf.
Half croquet, half golf, all fun. Free for everyone.
The campfire and petting animals
We bake twisted bread every Saturday throughout the season from 8pm on peak season every Monday. The twist bread is free and there is coffee on the pot for the adults. Our twisted bread is very special as we have vanilla in the dough and we roll it in sugar and cinnamon before baking, and when the bread is finished baked you can get jam into the bread if you like – UHM-UHM !!!
During the high season we bake pancakes every Friday over bonfires. It is best to have one of your parents help so the pancake does not burn. A mug costs DKK 10, – here are for 2-3 pancakes, jams and sugar included.
At Asaa Camping you will also find animals. They can be the cause of many hours of entertainment. Fun and cool young goat. When the goats come to the campsite in the spring, the females have young goat in their stomach and in May there will be young goat at Asaa Camping, much to the delight of children and adults. All the goats have their own personality. In weeks 27-32 you can help feed the goats. We borrow the goats from Farm Fun. They are on summer grass at the campsite and come back in safe settings in Farm Fun in the winter.