Large common terrace and service building
Asaa Camping & Hytteferie has a 100 m² sail covered terrace with barbecue, outdoor kitchen and table / bench. In addition, there are 2 toilet buildings and a brand new family area – one at the top and one at the bottom of the campsite. So there is not much walking and very rarely a queue. Baby room with changing table and bath. The use of hot water is free for the little ones.
At the edge of the campsite there is also a newly renovated kitchen with 2 ovens, hoods, 3 gas burners and 4 sinks. 2 new family rooms and 3 new closed toilets with sinks, + an men's / ladies building with 3 shower rooms, 3 sinks and a toilet.
In our laundry there is an industrial washing machine and a large dryer and iron and ironing boards:
Washing – kr. 2 x 20, –
Dryer – kr. 3 x 10, –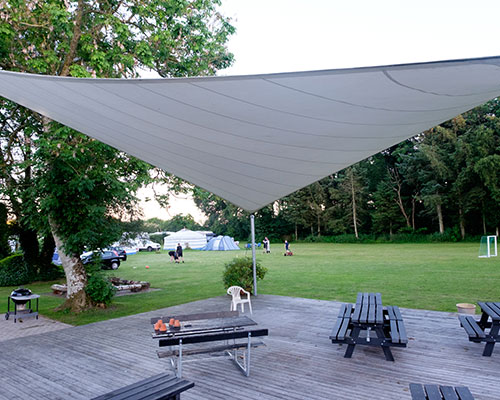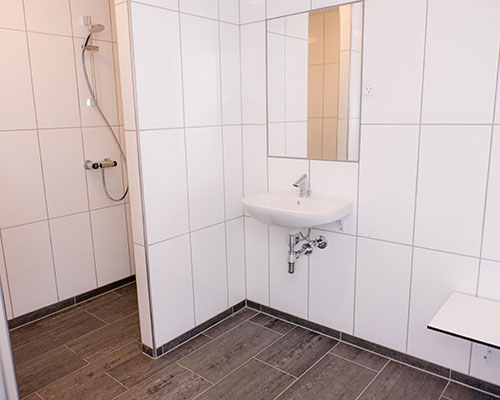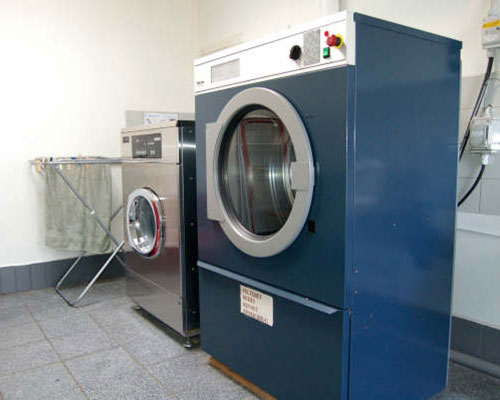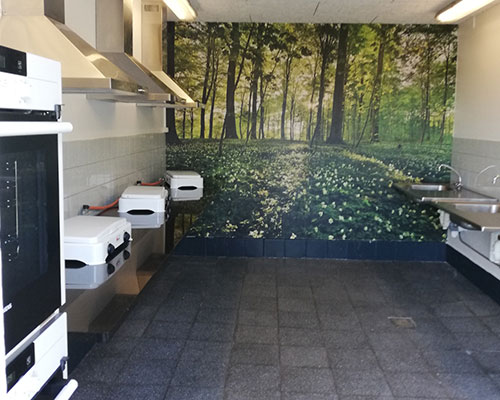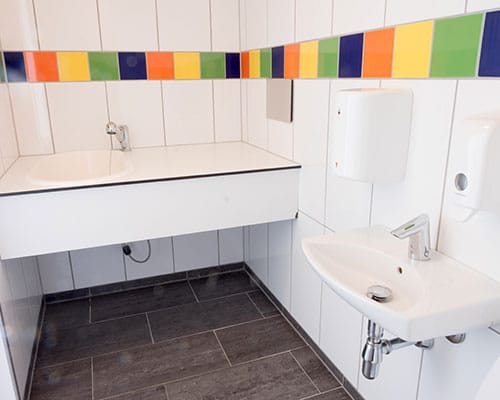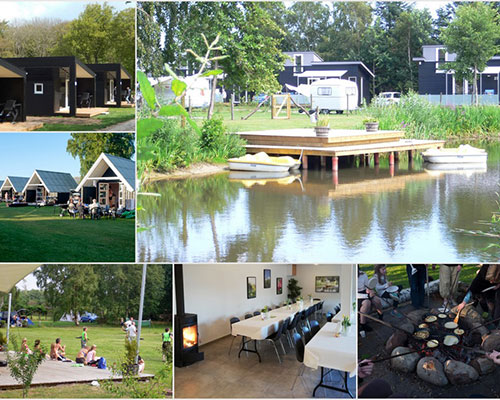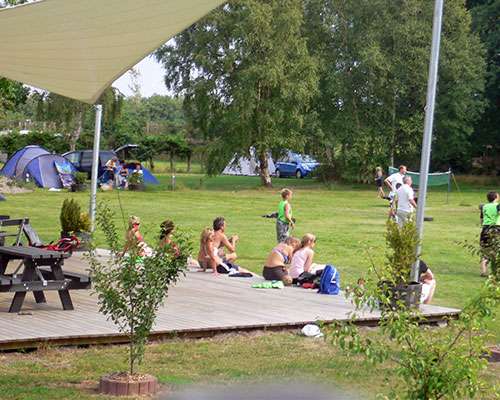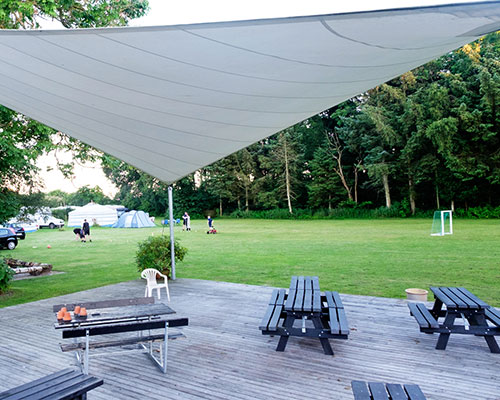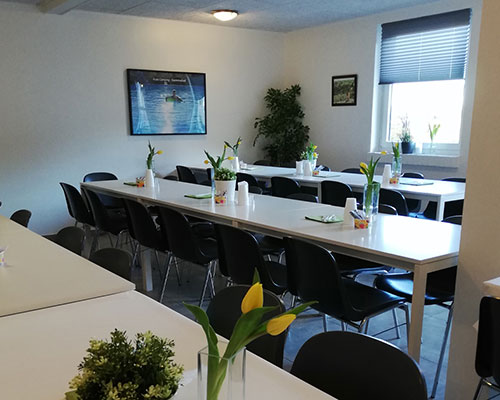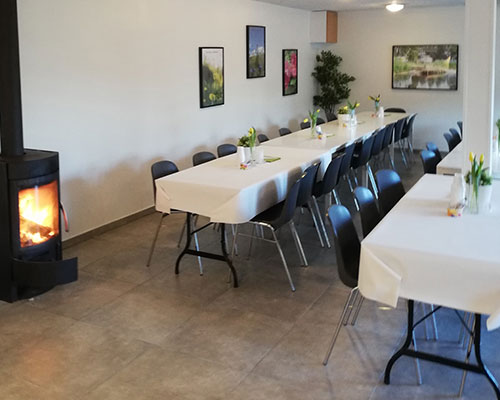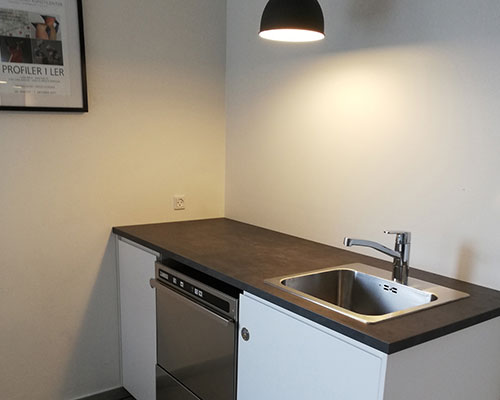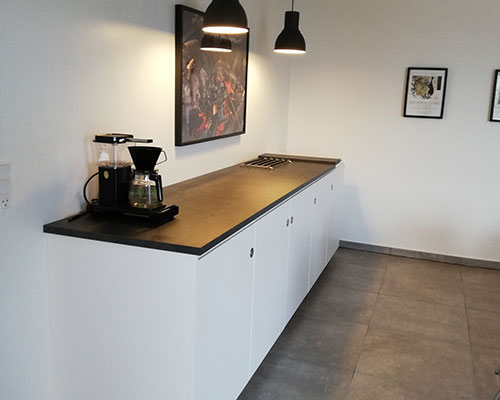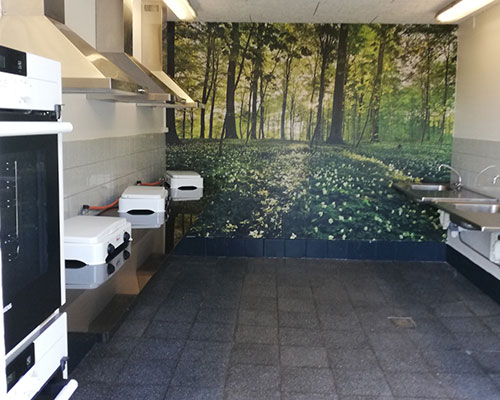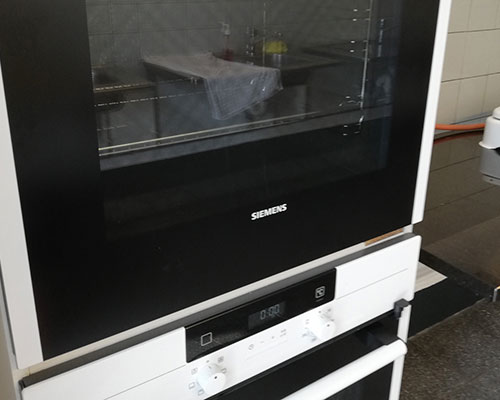 Camping get-togethers in North Jutland
New in 2019 – now with kitchen appliances, coffee machine, dishwasher and tableware for 60 pers.
Asaa Camping & Hytteferie also has a lovely room with seating for 60 people. In the Fest hall is also a wood stove and tables and chairs for 60 people. Near the room is the camping kitchen with 2 ovens, 1 microwave, coffee machine and refrigerators. If you want food from outside, delivered at Asaa Camping & Hytteferie, we can recommend Møllehuset Asaa www.mollehusetasaa.dk. We are happy to help with ordering." Møllehuset"  is located approx. 800m from the campsite.
You can book the room for family gatherings or similar. Price DKK 1.500. *
If you rent more than 5 cabins for 2 days, you do not pay for the party room
Conditions: You rent cabins or have a caravan at the campsite and that you even provide cleaning after the event or the "Party". Tableware from the cabins must NOT be used!
We also offer cabins for overnight guests. 23 cabins are rented out for family get-togethers, camping get-togethers or Camp schools in North Jutland near Aalborg on the mild east coast.
Asaa Camping & Hytteferie offers the reservation of the Terrace area with barbecue, outdoor kitchen and table / bench sets for family gatherings. The terrace is 100m2 and the sail deck.