15m2 cabins with south-covered terrace
The cabins are located near the toilet building and with the evening sun on the terrace.The cabins provide tableware for 5 people, blankets and pillows, coffee maker, refrigerator, hotplates, mini oven, hot / cold water, loft (sleeps 2) covered terrace, and outdoor furniture. Cabin A is ideal for 4 adults or families with children. We offer 6 Cabins A. The location of the cabins (H3 – H8) can be found on the key map.
Dogs must be brought in our Cabins for payment Kr. 20, – per. day and extra end cleaning fee of Kr. 160, -Dogs must not stay in beds and furniture, and dogs must always be kept on a leash.
Upon arrival, a deposit will be charged for cleaning the cabin. You may also be responsible for cleaning yourself, the deposit will be refunded upon approval of the cabin (cleaning agent is available in the cabin).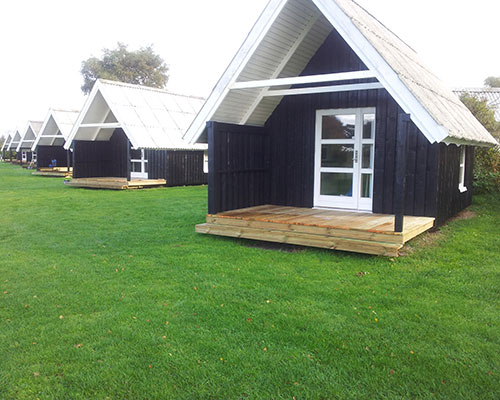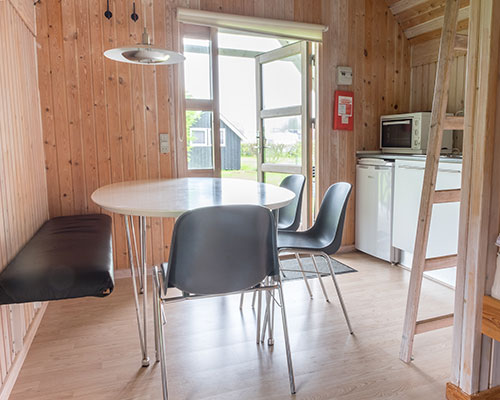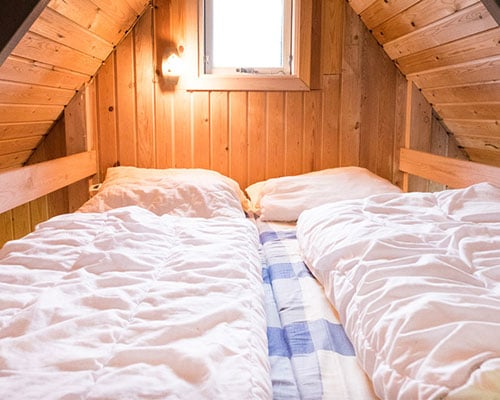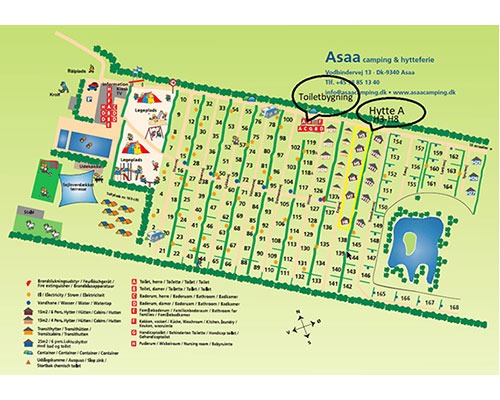 Standardhytter inkl. 4 pers. / Cabins
Lavsæson:
27.03 – 26.06 & 08.08 – 26.09
Højsæson:
26.06 – 08.08
A Hytte pr. uge
Kr. 2.800,-
€ 394,40
Kr. 4.495,-
€ 633
A Hytte pr. døgn
Kr. 500,-
€ 70
Kr. 650,-
€ 89
El pr. døgn / Electricity per day
Kr. 35,-
€ 4,90
Inkl. el
Incl. electricity
Ekstra personer pr. døgn
Kr. 80,-
€ 11
Kr. 80,-
€ 11
Slutrengøring* / Final Cleaning*
Kr. 300,-
Kr. 300,-
*Gør i selv rent, tilbagebetales depositummet.
**Standardhytter er inkl. 4 personer og el i højsæsonen / ekskl. el i lavsæsonen.
*Forbehold for slåfejl og kursændringer!