Camping and Motorhome service area
The campsite is located near the child-friendly beach, the attractions and experiences of the East Coast in North Jutland. Asaa Camping is beautifully situated right on the east coast in North Jutland, close to Sæby, Hals and Ålborg.
Camping Asaa has a large swimming pool with a children's pool, where children of all ages can have fun. The campsite Asaa near Aalborg between Sæby and Hals is ideal for those seeking peace and quiet in a green environment. Relax in our small, picturesque and idyllic oasis. There is room for everyone and we do our best to make all guests feel welcome.
We offer camping units of 8 x 11 m, large units of 8 x 14 m and comfort units of 10 x 15 m with water and drainage, some with direct views of our own lake. A total of 158 units, all protected and with sun, since all our hedges are cut tight. Every week we bake twist bread "Asaa Special" over campfires. This is where campers meet and many new friendships emerge, both among adults and children.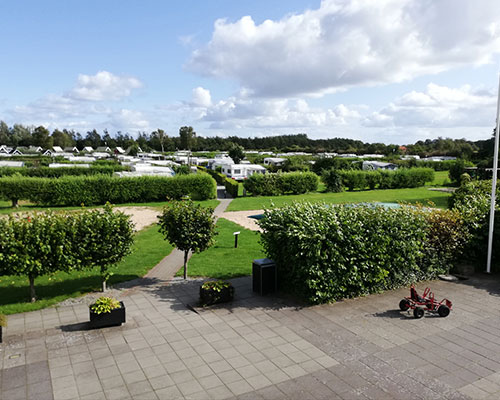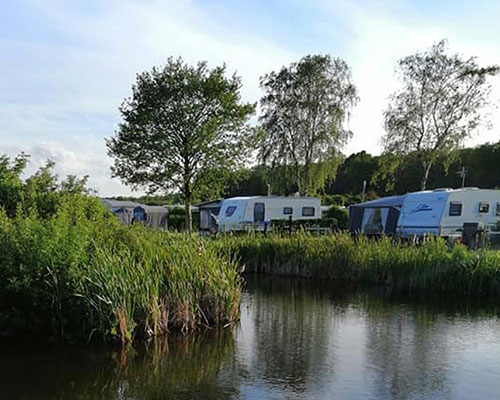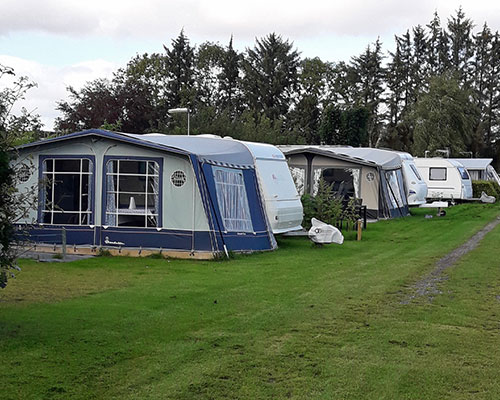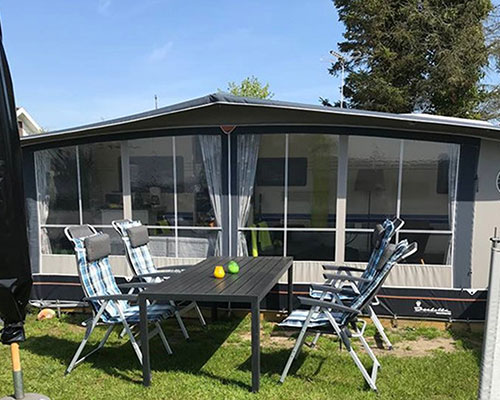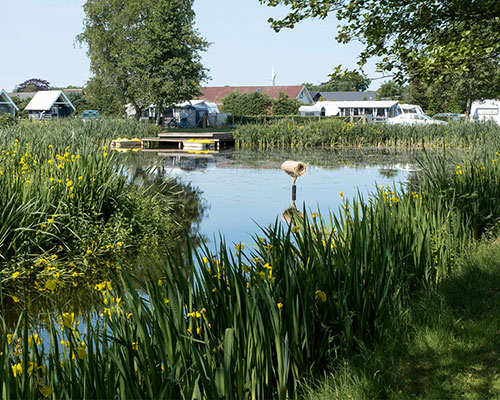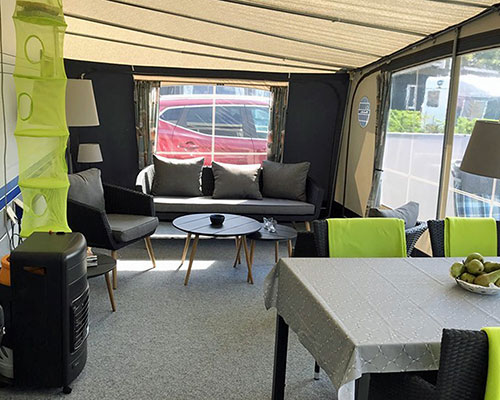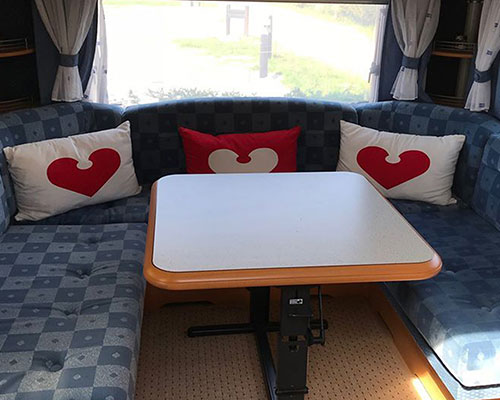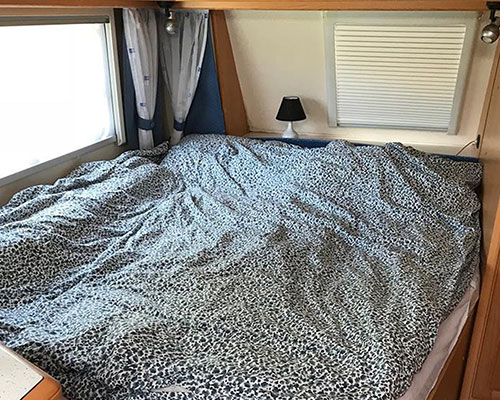 The caravan in place 159 with a beautiful location on the lake and large space with water and drains is rented for DKK 500 per night – but only from Sunday at 12 noon to Friday at 16 o'clock, as the owner uses the caravan on the weekend itself.
The caravan contains:
Accommodate 4 adults or 2V-3B –
Kitchen and toilet
Kettle – coffee machine
Everything in the dishes
Vacuum cleaner
High chair
Mini oven – microwave
Gas stove in tent
TV
Price from Sunday to Friday DKK 2500, – + accommodation costs (adults DKK 85, – children 2-11 years DKK 50, – young people 12-13 DKK 65, – per day).
When booking will be DKK. 1,000, – of the price paid. The cleaning must be done by yourself, the deposit for cleaning will be refunded upon approval.
Available periods:
23/6 – 28/06
30/06 – 05/07
28/07- 02/08
04/08 – 09/08
Call Dorthe Bjerg for your order or send an e-mail to: bjerg.mosevej@mail.tele.dk or 40183203
Everyone is welcome at our campsite. If you travel from / to Norway or are on holiday in North Jutland, you can park here safely with us. We are from Frederikshavn( 40 minutes drive). From Hirtshals (55 minutes drive). Close to Aalborg (30 minutes drive) and Sæby (20 minutes drive), it is ideal for those seeking peace and quiet in a green setting. The campsite is 10 min. Travel time from exit 16 of the E45
Grocery: SPAR – 200 m from the campsite, open daily from 7.30 am to 9 pm. The pitches are 8 x 6 meters and there is a fixed base for camper vans. The area is near the toilet building, the water and chemical toilet.
Asaa Camping & Hytteferie is located 1 km from the beach and the harbor on the child-friendly East Coast and close to the attractions and experiences in North Jutland. The campsite has a large swimming pool with a children's pool, where children of all ages can enjoy themselves. The swimming pool, the playground, the mooncar and the pedal boats can be used free of charge. Wi-Fi and filling / draining of water and toilet are also free.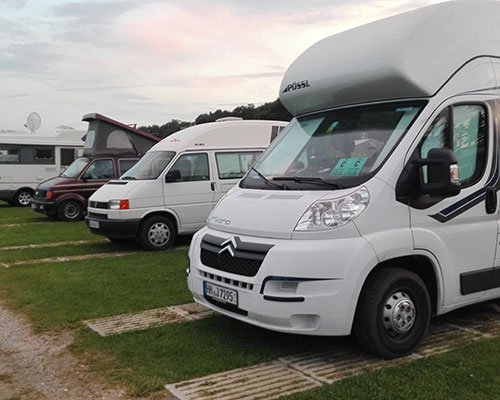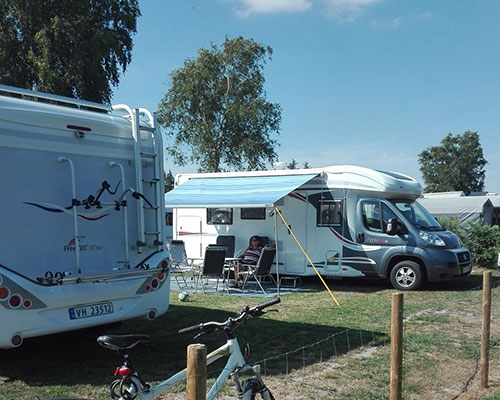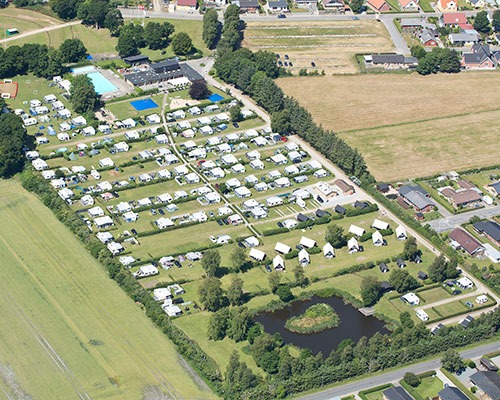 Prices for camping and motorhome area
Campingpriser 2020
Enheder pr. dag / Day Charge
Lavsæson:
03.04 – 28.06 & 09.08 – 27.09
Højsæson:
28.06 – 09.08
Voksne / Adults
Kr. 80,-
€ 11
Kr. 85,-
€ 12
Børn (2-11 år) / Children (2-11 y/o)
Kr. 40,-
€ 5,60
Kr. 50,-
€ 7
Unge (12-14 år) / Youth (12-14 y/o)
Kr. 60,-
€ 8,40
Kr. 65,-
€ 9
El / Electricity
Kr. 35,-
€ 4,90
Kr. 35,-
€ 4,90
Pladsgebyr / Site Charge
Kr. 20,-
€ 2,80
Kr. 45,-/65,-
€ 6,30/9
Komfortplads m/vand & afløb
Kr. 40,-
€ 5,60
Kr. 80,-
€ 11
Hund / Dog
Kr. 10,-
€ 1,40
Kr. 10,-
€ 1,40
DK-Stellplätze priser 2019
Autocamper/Bobil + 2 pers.
Kr. 175,-
€ 24,10
Ekstra voksen / Extra adult
Kr. 60,-
€ 8,20
Ekstra barn / Extra child
Kr. 30,-
€ 4,10
El / Electricity
Kr. 35,-
€ 4,90
*Forbehold for slåfejl og kursændringer!